Doing Business in Mauritius
Discover business opportunities and learn how to make money as a Mauritian
Join Community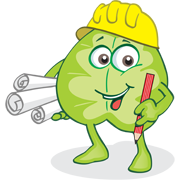 429 members
376 topics
1136 posts
Is there any Mauritian doing Kindle Direct Publishing who can tell me how they get payment from Amazon?
Is there any Mauritian that sell stuffs on amazon mainly-kindle direct publishing?
And if so how do you get payment for your sales since kindle direct publishing (KDP) doesn't send payment to any Mauritius bank?
And also what about taxes..?
Amazon offers 3 methods of payments for books published on Kindle: Direct Deposit, Wire Transfer, or Cheque. However these options may not be available to you depending on where your bank is located.
First things first - direct deposit and wire transfer are both electronic fund transfer (EFT) methods. Money is debited from the source into your bank account. Wire transfer is the fastest (you'll have the money within hours) while direct deposit can take up to 1 day to receive.
Cheque is the slowest of them all - first the cheque is mailed to you, then you have to go cash in at the bank where it takes a few days at least to clear (that is for the money to be deposited in your bank account).
Amazon pays you when you have reached $100 (US dollars) in royalties as that's their minimum threshold for payout. The money will only be paid 60 days later though, so if you earned that money in April, expect to see the funds in your a/c in June. You can read more about kindle payment FAQ on their site.
When you set up an account for KDP, you will need to tell them where your bank is located. This will then show you your choices for payment. Since your bank is more likely to be in Mauritius (safe assumption I suppose?), you will have only one payment option available for you, the cheque! There's a link on the FAQ page I've given above which shows you this.
Payment by cheque will be in US dollars if you're publishing your kindle book on amazon.com. It's not going to be in Mauritian Rupees (MUR), so you'll have conversion fees and foreign exchange rates to take into account.
So what about taxes? Well you have to pay tax on any income you make, that's the law. Even those selling on Facebook should be paying taxes. Many don't but if the taxman comes after them, they'll be in great trouble. You don't want that honestly, because, well the government is allowed to claim taxes even 10/20 years ago if not even longer if it was due and you haven't paid.
Of course, depending on how you operate (company/self employed) your tax structure can vary. Self-employed people have a threshold before they start paying taxes and companies will pay taxes on their profits and there are clever ways to avoid paying too much in tax which you should ideally discuss with an accountant.
Hope that helps.
1
and I should add, if you as a company don't want to pay taxes, just increase your (the director's) salary because it is considered as company expenses