Doing Business in Mauritius
Discover business opportunities and learn how to make money as a Mauritian
Join Community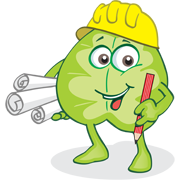 429 members
376 topics
1136 posts
From which website its reliable to buy clothing/jewelries from abroad?
If anyone here did buy clothing and jewelries from abroad through a website then please advise me on it which one is reliable to buy that is there is no risks of late delivery or no delivery and which one is trustworthy.
I agree with Gices I buy EVERYTHING from eBay because its cheaper, if you are finding it expensive then you are doing something wrong. Those people who have started up shops on facebook are just buying in bulk and getting a discount they too are available on eBay and I find a little cheaper too.
Also you have more protection with eBay as you can get your money back if things go wrong i.e. undelivered, item got lost etc. The only thing is customs and delivery time. Customs will make you pay tax on goods over RS1000 and delivery is anywhere between 3-4 weeks, I have ordered from the UK and that too takes around one month.
Like I have said I buy everything from eBay clothes, make up, shoes, toys, jewellery etc and only do so because its cheaper than everywhere else. I have ordered from Germany, UK, US, China, Korea and Japan, no problems so far regarding deliveries or payment. Was there something in particular you wanted as jewellery is cheap in Mauritius and as for clothes it depends?
eBay is a good website to get clothes/jewellery and I'm not talking about used stuff but new things. The problem however is that many sellers do not want to ship to Mauritius because the postal service is unreliable and you're going to be limited by choice.
Another problem you'll encounter is the fact that your deliveries may be held by the customs and they are likely to levy a tax upon the goods you've ordered. Things below Rs1,000 are exempted but above that amount, you'll have to pay tax.
But I am not talking about Ebay because I have noticed that the price is high compared to what if I buy it from the supplier itself and I dont think that there are so much delivery problems in mauritius because I have noticed that too many people in facebook are doing business by selling products imported from another country.
Most things on eBay are much cheaper than anywhere else. Anyway, those people who are doing business on Facebook are importing the goods in bulk mainly from China.
There are 2 things though - if you're talking about buying products from abroad for your personal use, then delivery becomes a problem. For a business, some people will go to China, buy the goods and come back with them or have them delivered to Mauritius. The process is different depending on what you want to do.
Okk if you know any reliable supplier from china then tell me.