Doing Business in Mauritius
Discover business opportunities and learn how to make money as a mauritian
Online Community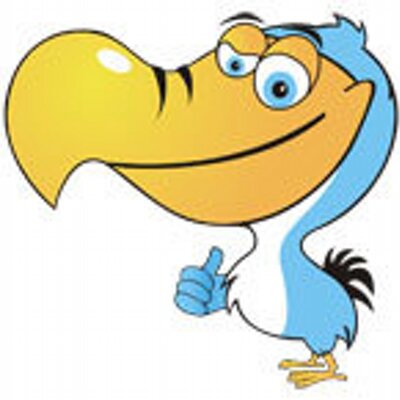 Receiving Google Adsense payment in Mauritius
Google Adsense is a program which enables webmasters to earn money from their websites by displaying relevant advertisements on their sites. Once you have reached the payment threshold, you will be eligible for payment and there are a few things which you need to be aware of to receive your money faster.
Adress verification
Once you have signed up for Adsense, you will have to wait for approval onto the programme. If your site complies with the terms & conditions (nothing illegal or obscene), you will then be allowed to display ads on your site using the code provided on your account. As soon as you reach $10 (10 US dollars), you will be required to verify your account. This means confirming your address. A PIN will be sent to you through the post from Google's head office in USA and it can take 4-6 weeks to reach you. Note that you need to enter a post code/zip code when you apply for the Adsense account and "742CU001" will do the trick.
You can request the PIN to be sent again if you have not received it. The mistake I made was that I thought if I asked them to re-issue me a PIN, it would be a different one. This is not the case as the same PIN will be sent to you (a new one will NOT be generated!) and if you receive the previous PIN before the new one, it wouldn't be a problem as both will contain the same PIN.
There's a time limit before you can request a new PIN and I'll advise you to request one as soon as you're able to instead of continuously waiting.
It turns out that you can request the PIN upto 3 times and I did not receive any one of them at my address in Mauritius. So after 3 months waiting, there still wasn't any letter from Adsense in my letter box. I had to email them a copy of my telephone bill from MT, showing my name and address as proof and only then my account was confirmed.
A week later, I got the PIN mailer (postcode of 11.4 x 15.2cm from Google) which had my Personal Identification Number on it. This reached the Post Office 2 weeks ago but the postman never delivered it in time. It came from Jamaica and took 10 days to reach Mauritius but the postal service here took 14 days to deliver it to me. Can you believe that? And oh, I got a second PIN mailer a few days later!
Minimum payment threshold
As soon as your account reaches $10 (10 US dollars) you will be able to select a form of payment. You have 2 choices here – either you opt for cheques which take 4-6 to reach you (if they ever do!) or you choose Western Union which I would recommend.
In order to get payment from Adsense, you will need to make at least 70 euros. Your earnings will be accumulated until you reach this payment threshold.
Collecting your money
Here's the best part of it all. Once you are eligible for payment, you will see details on how to collect your money when you log into your Adsense account. If you have chosen, Western Union Quick Cash payment, you can go to any Western Union representative to collect your money. You will need the following:
The exact payment amount
Money Transfer Control Number (MCTN)
Identity Card
Sender's information which will most likely be (Google Ireland Ltd, Gordon House, Barrow Street, Dublin 4, Ireland)
I would advise you to print out the Statement of Earning (you will see a link under the Finalised Earnings) as it contains all the information required. Since the people working at Western Union don't really understand how you're getting money, they will also ask for a proof of address before they give you money.
Note
Although, Google states that you can either collect your money in Euros (the currency in which your Adsense earnings is displayed) or the local currency (Mauritian rupee), Western Union agents will only give you money in MRU. So you don't have a choice really.
If you're receiving more than Rs50,000, you will have to go to Western Union directly and not an agent. For example if you go to SBM Western Union counter (opposite McDonalds in Port-Louis), they will refuse to make the payment to you as they have a limit of Rs50,000. You will therefore have to go to a Western Union branch itself to collect your money. There's one near the Barclays bank close to MCB head office in Port-Louis.
Before spending your money, bear in mind that you need to pay taxes to MRA on your earnings!
25 Comments
Add a comment
Similar topics you may like