What we do
This is a friendly and helpful community to discuss business ideas you can implement in Mauritius. We've discussed a range of topics like poultry business, marchand ambulant, stock trading, selling on Facebook and work from home jobs to name a few and look forward to helping other budding entrepreneurs.

Please be patient with your questions as this is run by the goodwill of our contributors who help out in their spare time, so if you're not getting a reply fast, do not panic, we'll eventually get back to you.

We want to make it clear this is not a place for you to advertise your own business but rather to seek advice, help others and discuss new business ideas.

We hope you find this service useful. Good luck!
Quick View
Recurring Fee

Rs750/month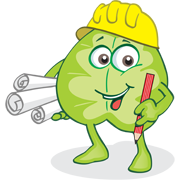 Membership Details
This is a premium community exclusive to our members to discuss business ideas in Mauritius where some of the discussions have been made public but read-only for you to get a taste of what it's like on the inside. Membership is £14.99 (approx. Rs675) for 30 days access, collected through Paypal and can be subsequently renewed or cancelled as you see fit.
Some interesting topics we've discussed