What we do
This is a friendly and helpful community to discuss business ideas you can implement in Mauritius. We've offered help and advice on a range of topics like poultry business, marchand ambulant, stock trading, selling on Facebook and work from home jobs to name a few and look forward to helping other budding entrepreneurs.

However due to the volume of queries we get, we have decided to make this a paid community to offer better support to those who are serious about getting into business.

Please note that payment are processed by Paypal and will therefore be taken in British Pound instead of Mauritian Rupee; an exchange rate of Rs45 to the pound has been used to show prices in the local currency on our website.
Quick View
Recurring Fee

Rs270/month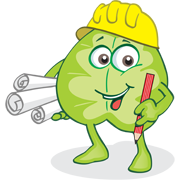 Membership Details
This is a premium community with a joining fee of Rs450. After the first month, if you want to keep your membership active, it's just Rs270 a month.
There is no minimum term or contract involved.
Some interesting topics we've discussed