Doing Business in Mauritius
Discover business opportunities and learn how to make money as a Mauritian
Join Community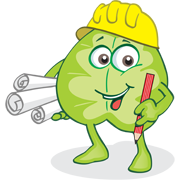 421 members
360 topics
1136 posts
Eski zot koner couma fer pou gagne permit pou vane 'legumes ek fruits'?
Bonjour,
Mo p rode sa renseignement la avek zot paski mo p envi lance moi dan sa business la. Mo ti envi koner ki ban procedure ek kotsa mo bzn fer sa afin ki mo kav start mo business. Mo p envi vane sa lor chemin sois dan mo van. Ki mo bizin fer aide svp.
Normalman to zis ena pou rode enn plass lor sime pou to vann to bann zafer (marchand ambulant). Pena oken lezot zafer ki to bizin fer mai si lapolis vini, zot pou pouss twa (parfwa mem saizi to bann lartik).
Alor seki to kapav fer c rod enn Hawker's Licence avek municipalite kot to pou travay. Chek sa link la ek sann la si pou impe plis linformasion.
Telefone municipalite e zot pou kapav aide twa plis. Apre fer nou conner kuma to bann demars p aller e si nou kapav aide twa plis. Bon couraz :)
1
Thanks man mo pou survive to conseil. Apres mo dire zot kinn derouler ;).Btw si mo envi met enn stand lor chemin cot mo pou met mo ban legumes eski mo bzn tire li dan tanto kan mo inn arete venD sois mo kav laisse li dan bors chemin???