Business registration land permit
Si ene mauritian louer lakaz resT, et li envi fr 1 travail dan so la cour mem servi so lespace libre, li cav register so business pu ggn BRC, apre sa ki li bzn fr enkor concernan permit later pu travay, mon tan dir par ici par la sipa bzn recomendation soi voisin bzn signer pu dakor, svp kiken kav explik m tou ban procedure en detail kot sa bzn aler ki bzn fr.
Merci boku pu nimport ki laide.
Doing Business in Mauritius
Discover business opportunities and learn how to make money as a mauritian
Join Community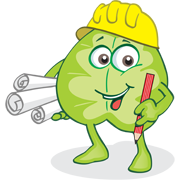 Ask your own questions, comment, vote and do more
This is a premium community which requires an initial joining fee of £14.99 and subsequent payment of £9.99 every month thereafter to keep your membership active.

There is no minimum term or contract involved.
421 members 360 topics 1136 posts
1 Comment
Li depann ki biziness to p fer. Si to p ouver enn garaz mecanisien, to bann voizin bizin dakor sirtou si to dan enn zone residensiel. Normalman, to bizin enn trade licence ki to gagner ek munisipalite kot to reste. Si to bizin lezot papier, munisipalite mem pou dir twa. Si to pa sir, to touzur kapav telefone SMEDA, dir zot ki biziness to p panse fer ek zot pou dir twa ki bann zafer to bizin pou lancer.
La plipar bann lakaz ki louer ena kondision ki to pa pou fer biziness dan lakaz la, alor chek to kontra bien.
1