How do I open a paypal account with a SBM smile card?
Doing Business in Mauritius
Discover business opportunities and learn how to make money as a mauritian
Join Community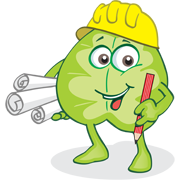 Ask your own questions, comment, vote and do more
This is a premium community with a joining fee of £14.99. After the first month, if you want to keep your membership active, it's just £9.99 a month.

There is no minimum term or contract involved.
421 members 360 topics 1136 posts
15 Comments
Follow the steps to open the paypal account. Once this is done, you will be able to add a bank account to your paypal. Paypal would deposit or withdraw a small amount from your bank and you will need to confirm that amount back into paypal so that they can verify that the bank account you've listed is really yours.
smile card for the win people :P
using my fourth or fifth smile card
smile card is the best option
USING A SMILE INTERNATIONAL CARD ( USD, AUD GBD)
the first time you recharge it
it cuts about 8 dollars
for everytime you reload it
it cuts 1-2 dollars
its easy to add a card to paypal:D
You need multiple cards for multiple currencies or only one which supports the use of USD,GBP,Etc..?
you can use any for any currency
suppose ou are buying a MRU stuff
i would convert the usd for you to pay the MRU product