Doing Business in Mauritius
Discover business opportunities and learn how to make money as a Mauritian
Join Community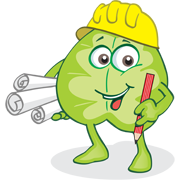 429 members
376 topics
1136 posts
SBM Smile Card online buying & Ebay?
Hello, last week my parent registered a SBM Smile Prepaid Card (in USD) for me. The card has already been validated by the bank. I tried to shop on EBAY by using directly the card to pay (my EBAY account is registered to my name and not to my parent's). I tried to check out like 4 times in intervals of one minute but I always received the same message: "Sorry, we were unable to process your request. Please try again. You may need to retry your checkout.".
The day after I tried opening a PayPal account which took $1.95 from me for security reasons. Later I phoned the bank and they said that there were 4 transactions (payments) of $1, (the time matches when I clicked check out directly with the card). I did not buy anything costing $1 and the bank said that it may be linked with PayPal, but I didn't tried PayPal that day where $1 appeared.
The bank also gave me the 4-digit code to verify my PayPal account and to reimburse the $1.95. I input the code successfully, but when I tried buying on EBAY (this time through PayPal), I got the same message again. Everything was alright, the shipping address and the product was available.
Later I read on PayPal help that: "For security reasons, you can't link a gift card, prepaid card, or one-time-use card." on Paypal
Yet I read that you guys registered PayPal accounts and bought online successfully with the card.
Can anyone help me please, even the bank couldn't help and advise me?
Can a difference between the information (email addresses, contact name, shipping/billing address) on Ebay and PayPal be the cause of my problem?
1