Doing Business in Mauritius
Discover business opportunities and learn how to make money as a Mauritian
Join Community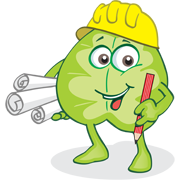 429 members
376 topics
1136 posts
What are some life hacks for reloading on visa prepaid cards?
For MCB Effective Friday 8th March 2019, all prepaid cardholders must hold a bank account with MCB. The cash loading of prepaid cards should be done through Internet Banking, on our mobile app JuiceByMCB or by debiting your MCB bank account. New loading limits will also apply. Loading limits: 350 000 per day Top up fees: 0.05%
In other words: wait 50-60 Mins standing in queue and buy currency from them
FOR SBM Same System, load on local RS account then transfer to prepaid cards Reloading fees Rs 50 USD 2 GBP 1 EUR 2 SGD 2 AUD 2 RMB 10
In other words: wait 1h30 Mins sitting in queue and buy currency from them
Edit
MCB fees 0.5% of loaded/ reloaded amount with
Minimum of USD 2/ GBP 1.20/ EUR 1.50/ ZAR 20/MUR 60/ CNY 10

Maximum of USD 65/ GBP 40/ EUR 50/ ZAR 700/ MUR 1,950/ CNY 400
Is the fee not applicable only where the currency is different? If you had a Mauritian Rupee bank account and your prepaid card was in the same currency, are you saying you still need to pay a loading fee?
My understanding is that you would stand in the queue to buy foreign currency only when your accounts are in different currencies, is that not so? But then again, you can just load your prepaid account with whichever currency you want without queuing up if you didn't need to get the best foreign exchange rates, that is, go with the bank's rate.