Doing Business in Mauritius
Discover business opportunities and learn how to make money as a Mauritian
Join Community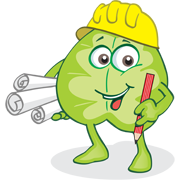 429 members
376 topics
1136 posts
What can I do if I didn't receive an item I bought online from a seller abroad?
I have already bought 3 phone on different days to be shipped to different person from a seller known as box1la0. The phones haven't been received yet.
When I tried to contact the seller several times, no reply from his side............he was a seller selling more that 100 item but now he has just disappeared.
What can be done? He claimed to have already ship the item and gave me a tracking number.when i contacted china post they told me that the parcel is unregistered mail and cannot be tracked .please advice me...Mauritius post says they don't keep record of unregistered mail o they cant tell me whether the item has reached Mauritius or not..
open a case for refund but before you can ask the seller for a refund if you have paid via paypal.
or you can also ask the seller to send the product again but to provide a tracking number and send it via registered post.
In your situation, you can try:
Assuming the website you purchased has many sellers (eg ebay/amazon/alibaba/aliexpress), you can contact the company which manages the website to reverse the transaction and get your money back.
If you have paid by credit card instead of a debit card, usually you are protected against fraud and can claim your money back. So talk to your bank.
When buying from other countries, it may take some time before your item arrives. For example, when you buy from China, it can take up to 60 days.
In the future:
Always buy from reputable websites - ebay/amazon to name a couple.
Always pay by Paypal because you have money back guarantee
Always check seller's feedback
Buy one at a time and something that doesn't cost much - try the seller first and if your item arrives and communication is good, then you know you can trust the seller before making your bigger purchase
If buying something which is relatively expensive, consider paying more for shipping where you can get tracking information instead of opting for the free untracked shipping method
Hope that helps.