Doing Business in Mauritius
Discover business opportunities and learn how to make money as a Mauritian
Browse Topics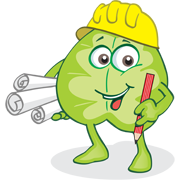 424 members
363 topics
1136 posts
How long does it take for a parcel to arrive from China?
I bought a couple of things from a seller in China and it's already been 20 days since he posted my order but I haven't received anything yet. I'm worried my parcel was lost or the seller cheated me and didn't really ship my stuff.
Do I need to wait longer? Or should I try to get my money back?
Well I ordered some Rc Car parts from China last year it took me about 3 month to come here. I bought them on Aliexpress and due to the free shipping option. Even with a tracking number you are not sure when your product will arrive...
China Post is like snail post, so it can take up to 60 days for your package to arrive. That's why a lot of buyers choose to upgrade to a better courier service.
It could be also your package is already in Mauritius but the parcel office has not processed it yet.
First of all is it a tracked parcel? Most of them are usually sent by China Post tracked. Second of all what does the seller say in the terms and conditions regarding delivery time. Most sellers from China actually say that you must wait up to 60 days before making a claim.
The quickest I have ever gotten a parcel from China is 20 days the longest about 50 days. Do you also have protection if the item went missing?