Doing Business in Mauritius
Discover business opportunities and learn how to make money as a Mauritian
Join Community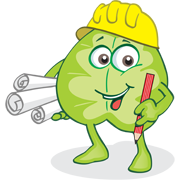 421 members
360 topics
1136 posts
Paypal Mauritius can now receive money :)
Hey guys,
I dont have any questions, just wanted to inform you all that if you have a paypal account registered in Mauritius you are now able to receive payments, this was not possible before. You can withdraw the money via a bank account in the U.S(you may use something like Payoneer - Payoneer.com ) or to a debit card (haven't tried if this one so dont know if it works, im using payoneer)
I know this is not a forum, but still i wanted you let you all know since every now and then someone will ask this.
Regards.
Hello!
I've just contacted Paypal and they told me "At this time, PayPal customers in you region cannot add a bank account or receive payments in to their PayPal account. You can continue to send money to anyone with an email address."
????????
1
best bet is skrill. as good as paypal + linked to your bank account
I had tried withdrawing money from my paypal account to my mcb prepaid account and it did not work and the money returned back to my paypal account.
for now payoneer is best . But there is a fees .i don't remember . it's about 1000 rs per years .
that i don't like .
anyone try skrill ??
Thanks for letting us know.
Do you have an ecommerce website or are you doing affiliates/contextual ads or some other services and receiving money through Paypal?
You can also use E-Coin, which offers a debit card accepted by Paypal, and deliverable in Mauritius.
More details here: [link removed]