What should i do to get the licence for gambling on international football?
I want to start a football betting house along with a friend in partnership. What procedures and whom shall i contact for the process? and how much do you think it can cost me to get the licence and other procedures?
Doing Business in Mauritius
Discover business opportunities and learn how to make money as a mauritian
Join Community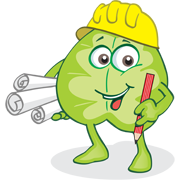 Ask your own questions, comment, vote and do more
This is a premium community which requires an initial joining fee of £14.99 and subsequent payment of £9.99 every month thereafter to keep your membership active.

There is no minimum term or contract involved.
421 members 360 topics 1136 posts
1 Comment
You'll need a licence from GRA (Gambling Regulatory Authority) for "Conduct of Fixed Odds Bet on any event or contingency other than a local race" I think which can take up to 11 weeks. So if you're planning on starting for the World Cup, it might be a little too late.
Contact the Board of Investment at:
Level 10, One Cathedral Square Building 16 Jules Koenig Street Port Louis, Mauritius
Tel: +230 2033800