Should a snack business be registered or not?
A snack need to be registered and member of M.R.A? Also do I need 2 pay N.P.F for workers or not.
Doing Business in Mauritius
Discover business opportunities and learn how to make money as a mauritian
Join Community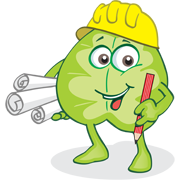 Ask your own questions, comment, vote and do more
This is a premium community with a joining fee of £14.99. After the first month, if you want to keep your membership active, it's just £9.99 a month.

There is no minimum term or contract involved.
421 members 360 topics 1136 posts
4 Comments
Okay, here goes:
The snack needs to be registered - you will need to go to Companies House to do that
Yes you will need to pay NPF
You will need to be registered with MRA as well
Yes you can cook with the normal gas cylinder
You will find more information on this post.
thanks you much
but you can tell me also the openings time
and a can cook same as a restaurant
and a restaurant need 2 cook with comerciale gaz
thanks
what is food and non food
carry chicken carry fish beef with chips it can at a snack as well
thy again
i want again 2 akst you the openings time from a snack and what see cann coock thanks