Doing Business in Mauritius
Discover business opportunities and learn how to make money as a Mauritian
Join Community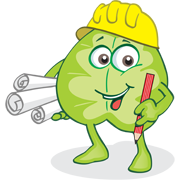 421 members
360 topics
1136 posts
Is buying abroad and over the internet becoming popular?
There seems to be scores and scores of people buying from abroad and selling via groups on facebook. When you are buying for yourself you don't seem to experience problems but what about buying bulk? Surely the Government of Mauritius will clamp down on it soon?
Even when buying for personal use, you may experience problems at the Post Office. Sometimes your parcel is lost, sometimes you have to wait more than 6 weeks to get your item. Some imports require special permits, for example, if you're buying plants from abroad, then you'll need clearance from the Ministry of Agriculture.
From what I understand, there are guidelines on how much tax you're supposed to pay but sometimes you get lucky and don't pay anything. I've heard this guy who bought a Rs30,000 camera and got it delivered without any taxes applied on it.
Sure, if the trend of buying from abroad continues and multiplies, the government is going to be more strict and that will mean, you will have to pay all due taxes and other fees application. They can also increase those charges and have more strict rules for imports but that's something we need to wait and see...