Doing Business in Mauritius
Discover business opportunities and learn how to make money as a Mauritian
Join Community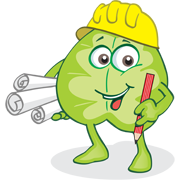 429 members
376 topics
1136 posts
How to copyright a literary work in Mauritius?
Can please anyone share what is the procedures to copyright of a literary work Mauritius ? Also what are fees and all?
On 31 July 2014, the Copyright Act 2014 (Copyright Act) came into force in Mauritius to provide better protection to copyright and related rights.
The most important thing about this new act is that it is in compliance with the WIPO (World Intellectual Property Organisation) Copyright Treaty and according to the Berne Convention, copyright protection is obtained automatically without the need for registration or other formalities.
So if you write a book, compose a song, develop software or create artistic works (to name a few), you shouldn't need to worry about copyright as it's granted to the creator for free.
However you may need to register your copyright for two reasons:
In countries which are not in accordance with the Berne Convention
To help resolve dispute around your creation
There's the Mauritius Society of Authors (MASA) which was renamed to RMS (Rights Management Society) in 2014 and then back again to MASA in 2017 with which you can register your copyrighted material.
If you give MASA a call on (230) 467 2219 or (230) 454 7931, you can find out about the fees. I live in England and because of the time difference, I would not be able to call them during their working hours, otherwise I would have obtained this information for you.
I'd be grateful if you can contact them and let us know the costs as that would help other people in a similar situation as you in the future.
1
Go to Masa Rose Hill Play registration fees RS 115 for 10 copyrights, the RS 155 for each additional one. Give them a manuscript on CD and printed paper they close at 15 15