Doing Business in Mauritius
Discover business opportunities and learn how to make money as a Mauritian
Join Community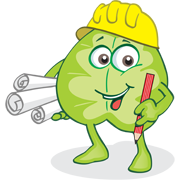 429 members
376 topics
1136 posts
is it true that there is no minimum salary for obtaining a work permit
hello everyone..i have received an answer from the government of Mauritius about the work permit..i asked them what is the minimum salary for getting a work permit and they said it
Hello,
There is no minimum salary for obtaining a Work Permit, subject to the salary being being with the prescibed minimum wage, and theoccupation being in a sector where there is scarcity in Mauritius.
A foreigner must in the first instance have an offer of employment and a contract from a local company. The company should apply for the relevant Work and Residence Permits with appropriate authorities.
Yours faithfully
what doest it means?but i saw on the government portal that the minimum salary should be rs45,000 montly
please help im confuse
Reply back with the link from the Government portal. Unfortunately in Mauritius you always get conflicting information. Unfortunately that's all I can advise.