Start a business
I have 500k in hand...any idea which business I can start with this money?
Doing Business in Mauritius
Discover business opportunities and learn how to make money as a mauritian
Join Community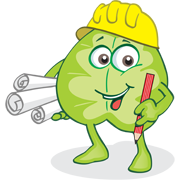 Ask your own questions, comment, vote and do more
This is a premium community which requires an initial joining fee of £14.99 and subsequent payment of £9.99 every month thereafter to keep your membership active.

There is no minimum term or contract involved.
421 members 360 topics 1136 posts
3 Comments
Go to madagascar and start agriculture. cheap land cheap labour. help yourself by helping local communities through jobs. export your products.
Give it to me!
I'll make it expand in a few years at a very interesting interest rate of 15%.
Low risk investment. ;)
BTW, This is how you catch a ponzy schemer. High rates are suspicious, never fall for them.
Ponzy is no investment.
New investors to old investor cash distribution.
New investor cash is given to old investors...and so on.
Try investing it in the SEX toy industry..wahahaha No shops in Mru...Jk
Make it grow. Diversify your investments/portfolio. High risk to low risk.
Invest some in:
low risk activities. Low interest return but almost certain. The bank for instance. Fixed deposit acc.
Medium risk activities.
Higher risk activities.
Become a shareholder of a corporation...Buy shares. Invest in the bond/capital market.
Invest in growing/emerging markets.
Invest in your own business.
Identify what people need/ want. Follow the trends.
Inverse relationships.
Try the stock exchange by stating with investing 50k and then see how it goes. Be bold and take risks: that's how entrepreneurs are born...