want to start a business
hello i want to start a business n i dont know where to start. i have think of a shop selling jewelery, cosmetics product, scarf n kurties. may i have some help plz
thanks
noorina
Doing Business in Mauritius
Discover business opportunities and learn how to make money as a mauritian
Join Community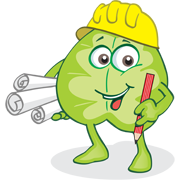 Ask your own questions, comment, vote and do more
This is a premium community which requires an initial joining fee of £14.99 and subsequent payment of £9.99 every month thereafter to keep your membership active.

There is no minimum term or contract involved.
421 members 360 topics 1136 posts
2 Comments
Before starting a business there are many aspect to take into consideration, and also u have to be mentally prepared. i can help you
Yes, start a business and be nobody's macro...You may want to calculate a lill bit before starting anything...However,I would recommend a just do it, and see how it goes attitude as well. Over thinking and analysis may deter progress.