Can I start a business if I am employed in public service?
I would like to know if I can start a business if i am working in the public service in Mauritius? Working hours of business will be after actual job working hours. I will be the only person working in the business and will work like a wholesaler on a smaller scale.
Doing Business in Mauritius
Discover business opportunities and learn how to make money as a mauritian
Join Community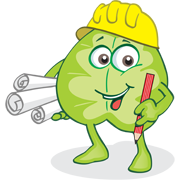 Ask your own questions, comment, vote and do more
This is a premium community which requires an initial joining fee of £14.99 and subsequent payment of £9.99 every month thereafter to keep your membership active.

There is no minimum term or contract involved.
421 members 360 topics 1136 posts
3 Comments
Yes..you can..I have a neighbor who work in government sector and he got a travel agency for him, So yes you can but it will have to be part time, I guess
1
Ok, but I heard some people saying that you must not be direct owner of the business. You must register it through the name of a close family member! Is it true?