If I am self-employed, can I give my business a name?
I was reading the article by gices about how to register as self-employed, but I have a few questions, not answered:
Can I give my business a name, if I am self-employed e.g. Pattiserie Marie or do I need to register a company name?

What will happen, if I register as self-employed, then my turnover is over Rs2M, can I change to a company easily?

Am I allowed to start advertising on facebook to see if there is any interest in my cakes (but take no money), before registering as self employed?
Merci beaucoup! :)
Doing Business in Mauritius
Discover business opportunities and learn how to make money as a mauritian
Join Community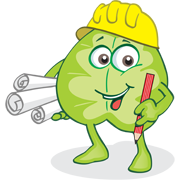 Ask your own questions, comment, vote and do more
This is a premium community with a joining fee of £14.99. After the first month, if you want to keep your membership active, it's just £9.99 a month.

There is no minimum term or contract involved.
421 members 360 topics 1136 posts
4 Comments