self employed sales executives!!
I am looking for self confident and motivated people to work as sales executives.. after posting many online enquiries , I noticed that no one is willing to do this kind of activity. Working as a self employed sales executive is very rewarding and it is an entrepreneurial activity and a good way to boost income and can be done full time or part time at your own space. There's so many small and medium entreprise in mauritius who cannot sell their products because they don't master the art of selling or don't have time to sell properly, so this make it a very good opportunity for grab.. anyone who master the art of selling shall be a well off person. Keeping this in mind I would like to request unemployed people to consider such activity..
Please let me know if there's a company or individual who's already doing this kind of activity in mauritius.?
Doing Business in Mauritius
Discover business opportunities and learn how to make money as a mauritian
Join Community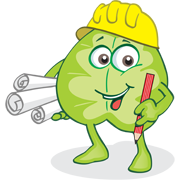 Ask your own questions, comment, vote and do more
This is a premium community which requires an initial joining fee of £14.99 and subsequent payment of £9.99 every month thereafter to keep your membership active.

There is no minimum term or contract involved.
421 members 360 topics 1136 posts
0 Comments