Doing Business in Mauritius
Discover business opportunities and learn how to make money as a Mauritian
Join Community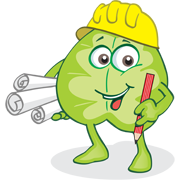 421 members
360 topics
1136 posts
Anyone know where I can buy a waterproof digital camera?
Anyone know where I can buy an underwater camera? Not interested in those disposable ones, but rather a portable digital camera that is waterproof. Am located in Quatre Bornes, but none of the shops I have tried sell them.
i would suggest online, try GOPRO,
go pro website ships to mauritius at a price of 3000 -1500 smthing
Thanks everyone for your suggestions.
I actually ended up buying one at Jumbo supermarket in Vacoas/Phoenix and it only cost 2690 Rs Is the size of an average point and shoot digital camera, uses x2 AAA batteries which come with it and a micro SD card which is not included and takes very decent little photos. Have not used it an awful lot so far, but what photos I have taken I am pleased with and of course extra pleased with the price.
Glad you've got one now :)
What brand is it? And how deep can you take it below water?
The brand is HP and it is waterproof until 3 metres.
Have you tried Mimosa in Port-Louis? Give them a call on 2081540 to see if they have it before you go there.
Update
I was in Ebene today and went to Mimosa Studio close to Intermart and they have 2 digital cameras which are waterproof. One is small and costs Rs9000 and the other looks like a dSLR and is Rs17,000. Hope that helps.