Where can I buy residential land at a cheaper price in Mauritius?
Doing Business in Mauritius
Discover business opportunities and learn how to make money as a mauritian
Join Community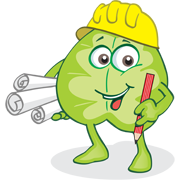 Ask your own questions, comment, vote and do more
This is a premium community which requires an initial joining fee of £14.99 and subsequent payment of £9.99 every month thereafter to keep your membership active.

There is no minimum term or contract involved.
421 members 360 topics 1136 posts
2 Comments
Isn't that the million dollar question?
You have 2 options:
Buy directly from the owner so that you avoid "courtier" fees. Agencies will push up the price of houses as well because they get a percentage as commission, so the more expensive they can sell it for, the more profit they make.
Ever heard of property auctions? These are houses/land which have been seized for a number of reasons including non-payment of debt or non-agreement between heir and the property goes to sale by auction. You need to know the process extremely well if that's something you'd like to do as bidding in court is contractual and more experienced bidders may know market prices better than you.
Both options require extensive research and dedication but you'll definitely get prices below market value if you go with these.
Good luck!
thank you
i once knew someone selling his plot of land at Rs. 600 000...thats why Im asking
:)