Doing Business in Mauritius
Discover business opportunities and learn how to make money as a Mauritian
Browse Topics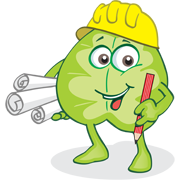 424 members
363 topics
1136 posts
Are there any camera equipment rental shop here in Mauritius?
For example i'd like to borrow a Nikon camera for a day with lenses.
the ministry of arts offers this service
It takes a long time to understand all the functions of a professional camera. I have a Nikon and still need to refer to the manual. In Mauritius I doubt you can rent a camera for the day as its just too expensive. If you want to try out some cameras then maybe places that sell these cameras such as Courts could give you a demonstration.
No such service here, maybe in the future! Who knows? Or maybe professional cameras will become so cheap by then, there will be no need to hire.
I don't think there are any because DSLR cameras and their lens are very expensive and require proper care so that they are not damaged. This would therefore require a high deposit before you get to hire the equipment and that would in most cases turn away customers.
Maybe you could get a friend to lend you their? Are you looking to try a dSLR before you buy one?
I am looking to try a dSLR before I buy one.
I have a Nikon D5000 and a Canon Point & Shoot camera that gives me the option of overriding some of the features through a manual mode. I use the point and shoot camera more because it's smaller and even on auto, it gives me great shots (even the blurred background effect). What I'm trying to say is that unless you can properly justify the need for a dSLR, it might not be worth it.
Moreover, you need more than a day to really understand how to take great pictures with a dSLR. Features like ISO, aperture, shutter speed, manual focus, exposure compensation take time to grasp.