Doing Business in Mauritius
Discover business opportunities and learn how to make money as a Mauritian
Browse Topics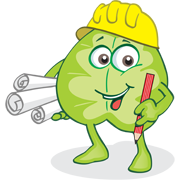 425 members
367 topics
1136 posts
Where can I buy a replacement charger for my digital camera?
Charger for my Nikon D5000 dSLR does not seem to work anymore. Anyone knows where I can buy a new one? thanks
I have found it cheaper to buy from America and get it shipped, all original products too
If you can wait, then take it from an online shop, guess you will get a better deal but watch out for non original products, but if you can't, Mimosa is the right place for it as suggested by gices or you may want to try your luck at OneOone
Mimosa Studio
2 Rue Remy Ollier
Port Louis
Tel : 2081540
I just made a quick call to them and they said they have it in stock and it costs Rs2525. So I think it's an original Nikon charger.