Doing Business in Mauritius
Discover business opportunities and learn how to make money as a Mauritian
Browse Topics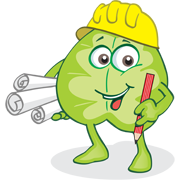 424 members
363 topics
1136 posts
Where can I find Chicco products in Mauritius?
I've just moved in Mauritius and was wondering where I could find nice baby stuffs for my newborn baby...
There's a store which sells mainly Chicco stuff at 25 Leoville L'homme Street in Port-Louis. You can contact them on 217 9989 or better yet check their Facebook page for promotions. They also have another shop in Curepipe.
At La Garre Victoria, very close to the Post Office, there's another baby shop but I can't remember its name. Or on Deforges St in P-Louis, there's Meem which spans on 3 floors and they've got plenty of things for the mother and baby.
Hello:
You may visit our Shop Island Kidz Ltd for Chicco baby products, NUK, Graco Baby products and anything else you may need for your baby. Our Main Branch is At Quatre Bornes besides the Police Station with Parking available behind our Building. You may also Visit our branch in Port Louis besides the main Bus stop - La Gare Victoria. Check us on facebook Island Kidz Mauritius or simply contact us at 4273949/4273938.
@Island_Kidz : Do you have bouncy castles for kids?