Doing Business in Mauritius
Discover business opportunities and learn how to make money as a Mauritian
Join Community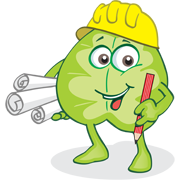 421 members
360 topics
1136 posts
Would you like a website where you can exchange products with other people, either the barter system or for cash?
Looking to set up something of that sort. What are your views on a portal where mauritians will post what they want to sell,buy or exchange.? Delivery will be made either to your house or to a main shop?
@gices why is Paypal a problem? would you like to see a mauritian version of paypal?
Thank you for the input
If you truly want to start a business here and make profit, then you need to invest the money into market research. Don't get me wrong but this is a Q&A website for people with real problems and we'd prefer questions that can be answered rather than open discussions (read the FAQ). We sometimes do allow some debates on the website where there is a greater benefit for our community but your question is not a good fit for that I'm afraid.
For the Paypal problem, a simple search on this website or google will reveal the answer which I doubt you've done.
1
A website where people can buy or sell is about to launch in mauritius and but there might be some problems in launching a website like that here.For paypal,the problem is that people in Mauritius cant withdraw their money from it.If you want to know more you must do more research.