Doing Business in Mauritius
Discover business opportunities and learn how to make money as a Mauritian
Join Community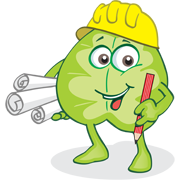 421 members
360 topics
1136 posts
Where can I learn Korean and Japanese Languages in Mauritius?
Hey guys,
I want to learn to speak and write Korean & Japanese. Is there any teachers in Mauritius? I went online but I still prefer to have a teacher to teach me in person (lot easier). I want to be fluent in those two languages.
Thanks.
I'm not too sure about an actual class or teacher but if you have an Ipad I think you may be able to get an app that can teach you. Otherwise try posing in the classifieds section to see if there is someone here in Mauritius who could give you lessons.
1
Thanks @Peaches, I know it would have been hate here in Mauritius to find a Korean and Japanese teacher. I so wanna be fluent in those two languages.
Oops i meant *tough here in Mauritius.
Hi everyone
I saw your conversation and I think I can do something for you.I was Japanese teacher before, I`m a Japanese speaker as interpreter,
I am now in Mahebourg, if you are interested mail me on this: heryntsoa@gmail.com
BSP Training School had a "Learn Mandarin in 60 hrs" course a while back. So try to get in touch with them on 292 6160.
Any particular reason why you're choosing those 2 languages over Mandarin?
1