Doing Business in Mauritius
Discover business opportunities and learn how to make money as a Mauritian
Join Community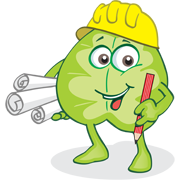 429 members
376 topics
1136 posts
How much does it cost to post something to another country?
Let's say I want to post a book to UK, how much might it cost via Mauritius Post? I tried to check the website but it appears so confusing. Can anyone help?
1
http://www.mauritiuspost.mu/products-and-services/postal-charges
At the bottom of the postal charges section - you will see "Overseas Mail" section.
Depending on the weight of your mail and type of mail - then a price is given.
There is also a link for parcels at the top of the page - to UK - a parcel up to 0.5kg is 874Rs. Each additional 0.5kg or fraction thereof is charged at 86Rs. Maximum weight of parcel is 30kg.
Then customs fees of about 6Rs.
Hope that helps!