Doing Business in Mauritius
Discover business opportunities and learn how to make money as a Mauritian
Join Community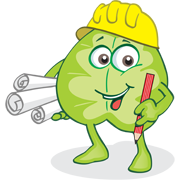 429 members
376 topics
1136 posts
How to open a savings account in a UK bank while being in Mauritius?
How much interest will I get?
Gices already replied to your question. btw why would like to opt for this? because of more money coz of interest rates? :p
There are two main things to consider when trying to open a bank account in the UK :
proof of your identity
proof of address (UK)
Foreigners can open a bank account (eg students) provided they have proof of address (utility bill, tenancy agreement etc)
Source : MoneyFacts.co.uk
Why are you looking to do this btw?
I'm thinking 'big'. From recent news it appears that our rupee will be totally annihilated even if we resist the African currency.
Also, imagine a natural calamity like a tsunami hitting Mauritius and we lose our homes (god forbid), our savings will have no value in other countries even if we had millions in bank.
So, I'm just taking a precaution.
Thanks for the info.
You can open a foreign currency account in Mauritius. I've got one in GBP with MCB, however they do not give you any interest at all on the savings and you have yearly fee to pay for this type of account. I think SBM offer a better deal though you might want to check with them first.