How to get a loan to open a Cyber Cafe business?
I would like to open a cyber cafe so i haven't the finance to do it.
My question is where can i get a loan to buy the equipment for the cyber.
Doing Business in Mauritius
Discover business opportunities and learn how to make money as a mauritian
Join Community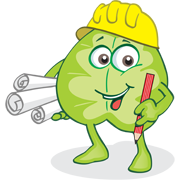 Ask your own questions, comment, vote and do more
This is a premium community with a joining fee of £14.99. After the first month, if you want to keep your membership active, it's just £9.99 a month.

There is no minimum term or contract involved.
421 members 360 topics 1136 posts
2 Comments
You can do the following:
Go to the Development Bank of Mauritius and apply for a business loan. Under their Business Development Scheme, they will finance many ICT projects with facilities of payment and good interest rates.
See if you can get an unsecured loan (or secured if you can back it by an asset you have) from one of the many high street banks
You Can take loan from mcb bank, or mauritius housing :)