Doing Business in Mauritius
Discover business opportunities and learn how to make money as a Mauritian
Browse Topics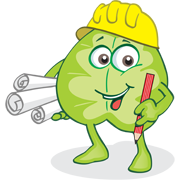 424 members
363 topics
1136 posts
Where to get original nunchaku?
Can you please let me know where I can buy original nunchakus in Mauritius?
Hi you can buy any model at the Student Book Store (also known as student book shop) Emmanuel Anquetil street Port Louis street Port Louis
1
@Hem_Nunkoo : Do you happen to know how much they cost? Btw where have you been hiding?
They are not that expensive as you think, I bought a beautiful jin sword there made of steel for less than Rs 2000.00!, I haven't ask the price of the nunchuks, but they were beautifully made and practical.
My Dad pass away 4 month ago after going through dialysis and a stroke and Mum has since suffer from serve depression :(
I'm so sorry to hear about your loss and I hope your mum recovers soon though. Keep strong.