Doing Business in Mauritius
Discover business opportunities and learn how to make money as a Mauritian
Join Community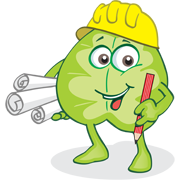 421 members
360 topics
1136 posts
What are the best hosts?
In terms of price, service, subdomains, storage capacity, speed.
According to me a good web hosting provider is the one that satisfies the following features.They are good Customer service and support ,company legitimacy ,company existence,security ,review about that company in forum and blogs. The above said features are satisfied by [link removed] here you can get hosting service at cost of $1.99 /month .You can freely use this site without any confusion to host your business website.
What are your requirements? How much bandwidth do you need? What's the traffic growth expected? There are many things which need to be known before a good answer can be provided. I've never seen a web hosting company having limits on sub-domains by the way, restriction is usually on addon domains.
Atleast 10000 visits/day. And by the way can you tell me why a .mu is so expensive??
Restriction is usually placed on bandwidth and this is what you need to figure out. 10,000 visits can use only 100Mb bandwidth if you have little text with no images. So have a look at your statistics software and plan accordingly. If the website is small, you will easily get away with shared hosting, otherwise a good VPS (Virtual Private Server) will give you some dedicated resources (memory, cpu etc).
The organisation which administers the top level domain can put whichever price they want and for .mu domains they want to milk Mauritians.