Kisana fabrik ban statue dans moris?
Mo bizin enn dimoun ousa enn manufacturer ki kav fer 1 statue latet depi likou, en beton.
Doing Business in Mauritius
Discover business opportunities and learn how to make money as a mauritian
Join Community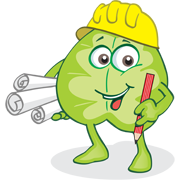 Ask your own questions, comment, vote and do more
This is a premium community which requires an initial joining fee of £14.99 and subsequent payment of £9.99 every month thereafter to keep your membership active.

There is no minimum term or contract involved.
421 members 360 topics 1136 posts
2 Comments
Mo ti ale Salon de la Maison et Jardin hier e monn truv enn dimoune ki ti p fer bann stati en beton zis devant lantre Swami Vivekananda. Mo finn pran so nimero telefone pou twa parski monn magine sa kestion lor cleverdodo la, lol.
So nom Lewis e so nimero portab 725 28 40.
Li fer bann sculpture an dibois si u sima u ross. Esay sone li pou to gagne enn pri :)
1