Doing Business in Mauritius
Discover business opportunities and learn how to make money as a Mauritian
Join Community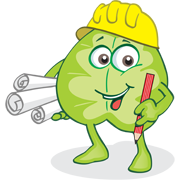 429 members
376 topics
1136 posts
Building on agricultural land?
Hello guys and gals, I wanted to ask about building restrictions on agricultural land. Is one allowed to build on that type of land if they also cultivate some sort of crop on it?
Thanks!
Yes,You can but you will have to convert the agricultural land to non-agricultural purposes,
Procedure For Application For Conversion Of Agricultural Land
The application for conversion should be made in the name of the "Owner" and duly signed by the person entitled to do so. The application form needs to be submitted to the Ministry together with the following all important documentation:
9 copies of title deed
Certified and precise site and location plan drawn by a sworn land surveyor (21 photocopies) clearly indicating identifiable landmarks
Photocopy of National Identity Card of applicant
Photocopy of affidavit of succession, if applicable, or any other documents as may be required by the Ministry.
All the documents are required to sent by Registered post to the address mentioned here in after:
Permanent Secretary
Ministry of Agro-Industry and Food
9th Floor Renganaden Seeneevassen Building
Port Louis.
Tel No.: 212-0854, 212-2940 (Ext 2015)
source: http://www.realestatemauritius.mu/en/land-in-mauritius/useful-information/agricultural-land-in-mauritius.html