Doing Business in Mauritius
Discover business opportunities and learn how to make money as a Mauritian
Join Community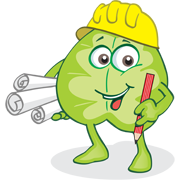 429 members
376 topics
1136 posts
How to register a company in Mauritius?
Hello,
Hope you're all doing well.
I am going to register a company and i was wondering how to do so. I've read this article http://www.cleverdodo.mu/how-to-register-as-self-employed-if-you-are-doing-business-in-mauritius/91 which was pretty helpful but it didn't explain how to register a company. I won't be opening a one-man company as i expect my turnover to be above RS 2M, however i'll be the only one managing the company (Although i do have freelancers working for me but i don't think it matters here).
I am going to register a company (i'm a full time internet marketer), i don't really know where to start. Please help me.
Also, how am i suppose to get the "Article of Incorporation" of my company?
Thank you in advance,
Kind regards.
You can go to SME accountants they will help you and ensure your books are right. www.chartist.mu
They are helpful and affordable
I don't think you will be requiring to have a Article of Incorporation.
Go to the Registrar of Companies in Port Louis and register your company's name you can ask officers to help you or you can contact me for more help.