eBay online buying of rose and other flower seeds
Hello, I want to buy Rose or other flowers seeds.
will it go through Customs? Or is it allow to import seeds?
Doing Business in Mauritius
Discover business opportunities and learn how to make money as a mauritian
Join Community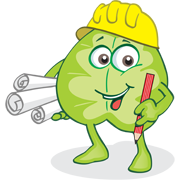 Ask your own questions, comment, vote and do more
This is a premium community with a joining fee of £14.99. After the first month, if you want to keep your membership active, it's just £9.99 a month.

There is no minimum term or contract involved.
421 members 360 topics 1136 posts
1 Comment
You will need to apply for a plant import permit first and present that to customs when you go collecting your things. The permit is obtained from the Ministry of Agriculture and costs around Rs50.
Roses are subjected to strict patents, not necessary in Mauritius, but from the original breeders. So many places will not ship outside their country territory.