How to become a lecturer or secondary teacher, what should be my first steps?
If I have a BSC Information Systems degree from the UOM and wishes to be a lecturer or secondary teacher, what should be my first steps?
Doing Business in Mauritius
Discover business opportunities and learn how to make money as a mauritian
Join Community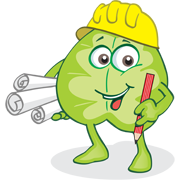 Ask your own questions, comment, vote and do more
This is a premium community which requires an initial joining fee of £14.99 and subsequent payment of £9.99 every month thereafter to keep your membership active.

There is no minimum term or contract involved.
421 members 360 topics 1136 posts
3 Comments
To be a lecturer you need to be above BSC and have teaching experience.
So, it's better to start as a secondary teacher.
Get your teacher's license via PSSA. Go there with your documents and you'll receive your license in a month.
Apply via the PSC or go directly to the PSC.
Get your 'Carte Chomeur'.
Apply everywhere where there is a vacancy.
Preferably go to the secondary school you attended and tell them you want to be a teacher as I'm sure they'll serve you better.
Be patient.
4
@Khush has already said pretty much everything. I'd just like to add that you'll also need a morality certificate, it's actually now called a Certificate of Character. For that you'll need to get down to your local police station to fill in a form.
2
Thank you both Khush and gices. Very clear explanation. I will proceed with the steps carefully. Thanks again.
1