Ruling on Working as a Freelancer in Mauritius
Hi,
So I am a Mauritian and studying in a University abroad. Now I'm back on holidays and I've been earning online as a Freelancer on freelancing websites such as Odesk, Freelancer, etc. So my problem now is I'm not sure if I have to pay taxes on my earnings. I am doing this part time for a month to earn some pocket money till I go back to university. Can anyone please give me some advice on what to do? As of now I have earned some money which is still on my freelancer account and I want to withdraw it to my bank account. But what about taxes? I read that if I earn less than Rs 255000 I don't have to pay taxes but then do I have to go to go to MRA and show them I earned online? I'm really confused someone please help :)
Thanks
Doing Business in Mauritius
Discover business opportunities and learn how to make money as a mauritian
Join Community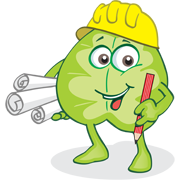 Ask your own questions, comment, vote and do more
This is a premium community which requires an initial joining fee of £14.99 and subsequent payment of £9.99 every month thereafter to keep your membership active.

There is no minimum term or contract involved.
421 members 360 topics 1136 posts
2 Comments
Any money you earn has to be declared to the Mauritius Revenue Authority (MRA). It doesn't matter how you're making the money, what matters is that your source of income has to be disclosed to MRA.
If the total income (or profit to be more precise) in a given tax year (Jan to Dec) is below a certain threshold (Rs255,000), then you are exempted from tax.
So check out this post and that thread as well to find more information and if you still have questions after reading those, then let me know.
Hiya,
I read both articles and I also went to the local Municipality(before posting this thread) and told them about my situation. They told me I should go to MRA directly. They didn't tell me anything about a Trade Permit.
Do I actually need that Trade Permit if I freelance only when I'm on Holidays?
And to register as Self-employed and get a TAN can all of it be done in a day(as in a few hours).
Last question. All my earnings are online, what is the best way to keep a record of my funds and how to send it to the MRA? I'm very new to all this.
Hope you can give me some insight.
Cheers.